The World Resources Institute (WRI) produces and curates data sets that focus on the environmental, social, and economic trends that shape our world. WRI has more than 1,200 employees with deep expertise in policy, research, data analysis, economics, political dynamics and more. They work with partners in more than 50 countries and currently have offices in 12 countries: Brazil, China, Colombia, Ethiopia, India, Indonesia, Kenya, Mexico, the Netherlands, Turkey, the United Kingdom and the United States.
WRI is dedicated to offering top-notch goods. Their research papers are held to the highest standards of "academic" excellence, including rigor and neutrality, and must be timely, audience-appropriate, and based on a clear strategy for bringing about positive change in the world. They focus on seven important challenges: Food, Forests, Water, Ocean, Cities, Energy and Climate.
About WRI projects (more info here):
"WRI's projects span from advising mayors on how to design city streets to working with restaurant chains to reduce food waste to mobilizing global initiatives that advance climate action, create a sustainable ocean economy and halt tropical deforestation. They have dozens of active projects in more than 50 countries."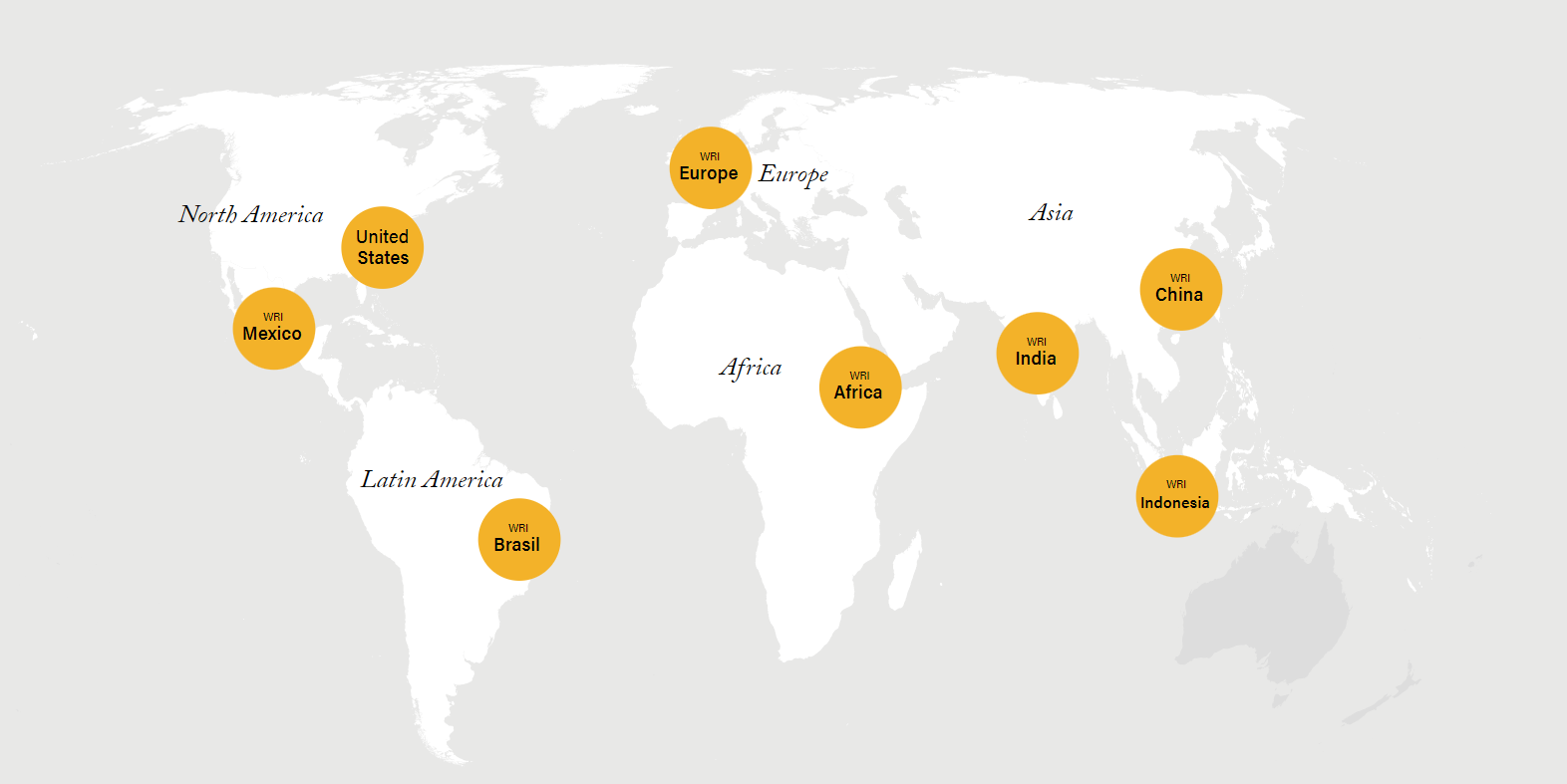 There are various datasets available and you can access them with ease. The datasets can be filtered by format (e.g. html, pdf, csv) or tags such as country, climate change, environment, forests, and other categories. Some of their datasets are also featured on the front page. You can also access their registry using the API provided by them.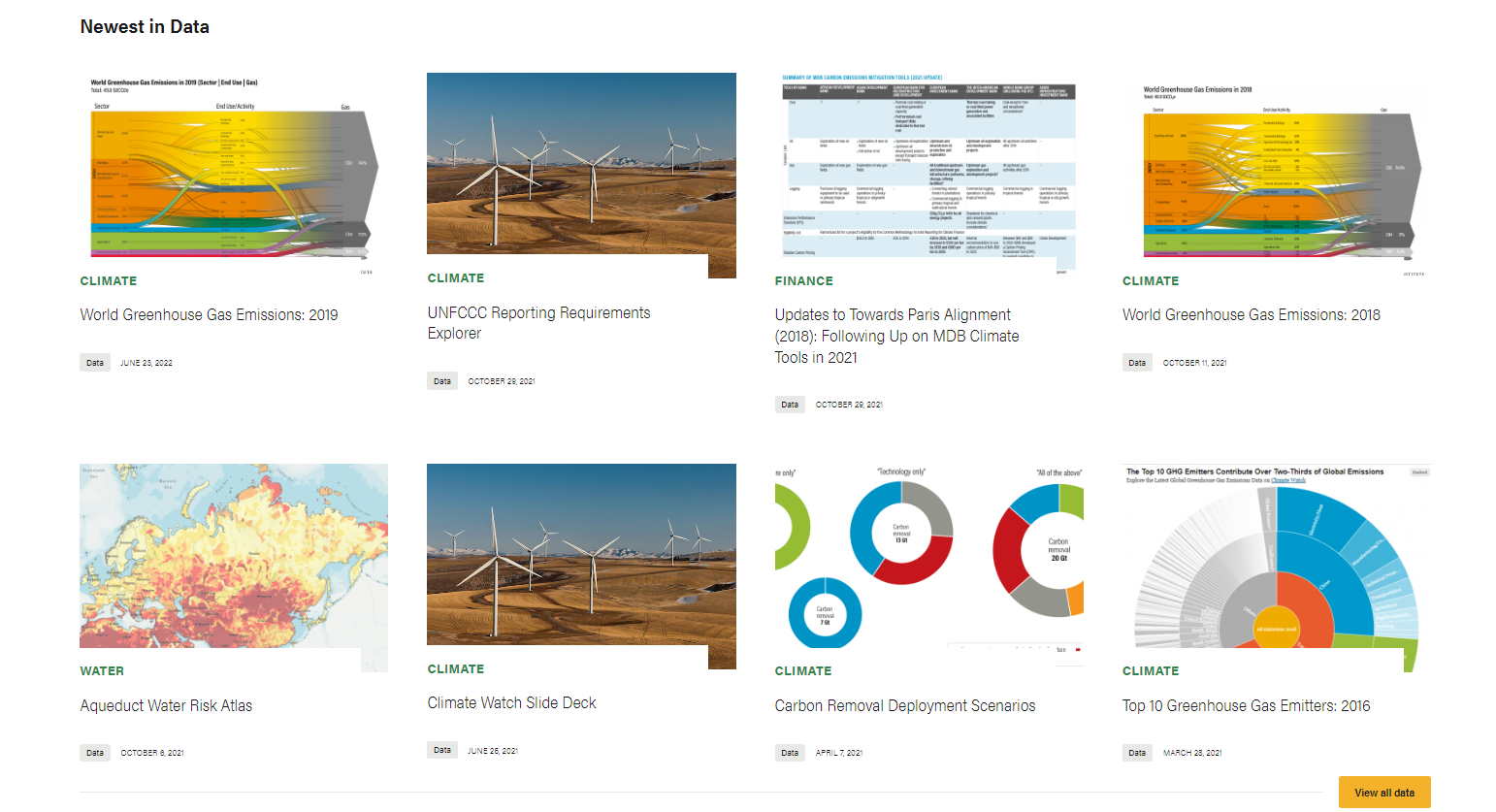 WRI commits to three key principles of open data:
Data should be licensed openly for free, allowing anyone to use, share, and adapt WRI work
Data should be easily accessible and downloadable, thoroughly described, machine-readable, and maintained over time, to enable reuse
Data should be complete and primary, such that others are able to test and examine WRI work
WRI has an abundance of resources on topics like business, cities, climate economics, energy, equity, finance, food, forests, ocean, water. The types of resources vary from videos to podcasts to news, and can be specific to certain regions (e.g. Africa, Asia). Furthermore there are filters provided in terms of tags that help one navigate through resources efficiently. These resources are updated; the latest version is dated August 12, 2022.
WRI also hosts events that discuss progress in WRI projects, propose solutions to shortcomings, and educate audiences about current world issues (e.g. air quality control, carbon free purchases). One can register for these events for free over the Zoom app. By signing up for WRI's weekly digest you can obtain the latest commentary, upcoming events, publications, maps, and data.
For any questions or concerns, please contact us at fscadmin@stevens.edu.