The U.S. Census Bureau's mission is to serve as the nation's leading provider of quality data about its people and economy.
You can browse the Census Bureau's resources by topic (e.g. age and sex, business and economy, education).
To explore data, the Census Bureau allows you to view various data profiles and tables and maps.
There is also a new site for exploring Census Bureau data. It is easy to search for datasets by filtering by things like codes, geography, and surveys, and to visualize that data as tables, maps, or pages. An example search for poverty data is shown below.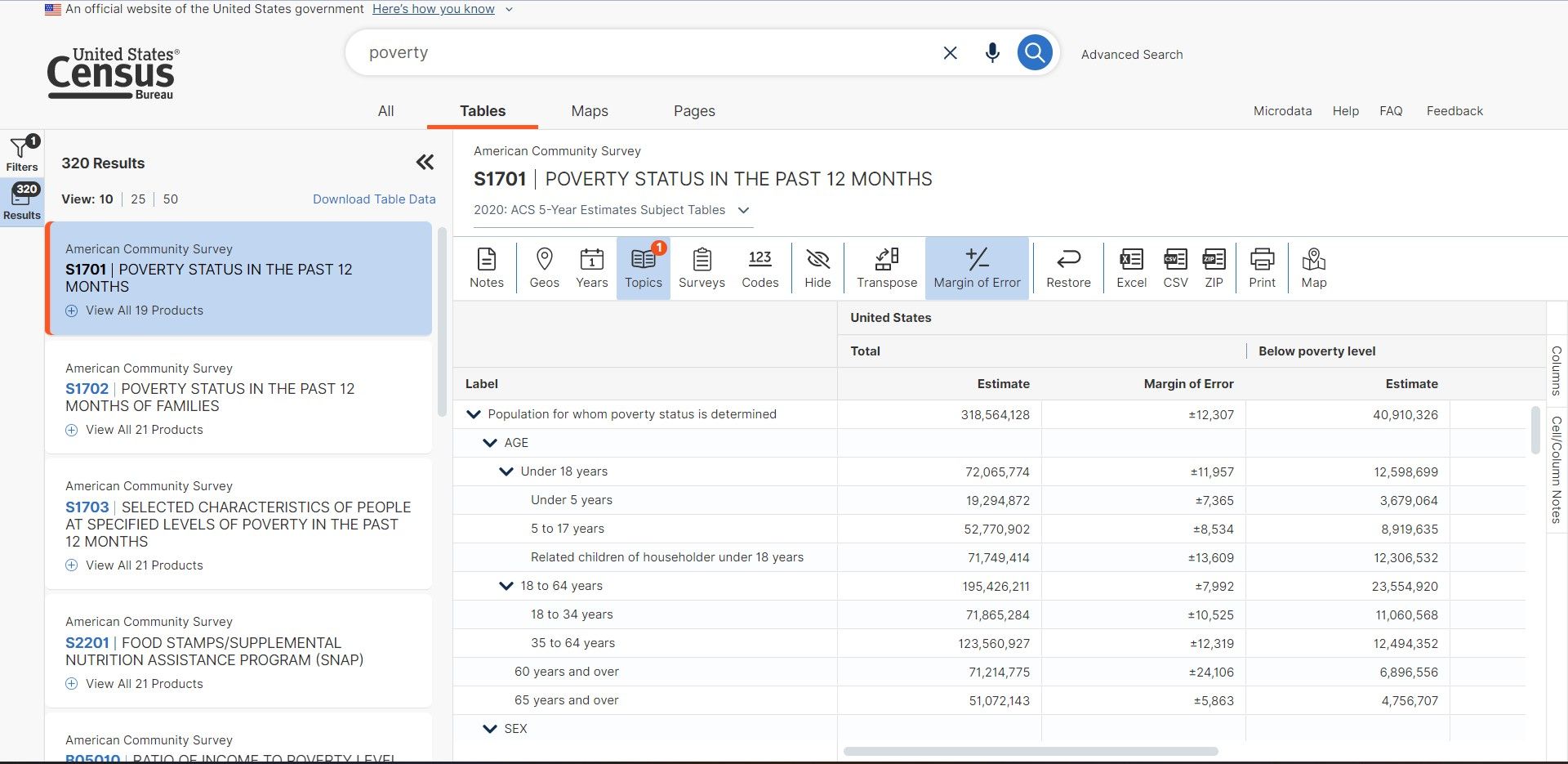 For general interactive data, the tables and infographics and visualizations offered by the Census Bureau may be of use. An example visualization is shown below.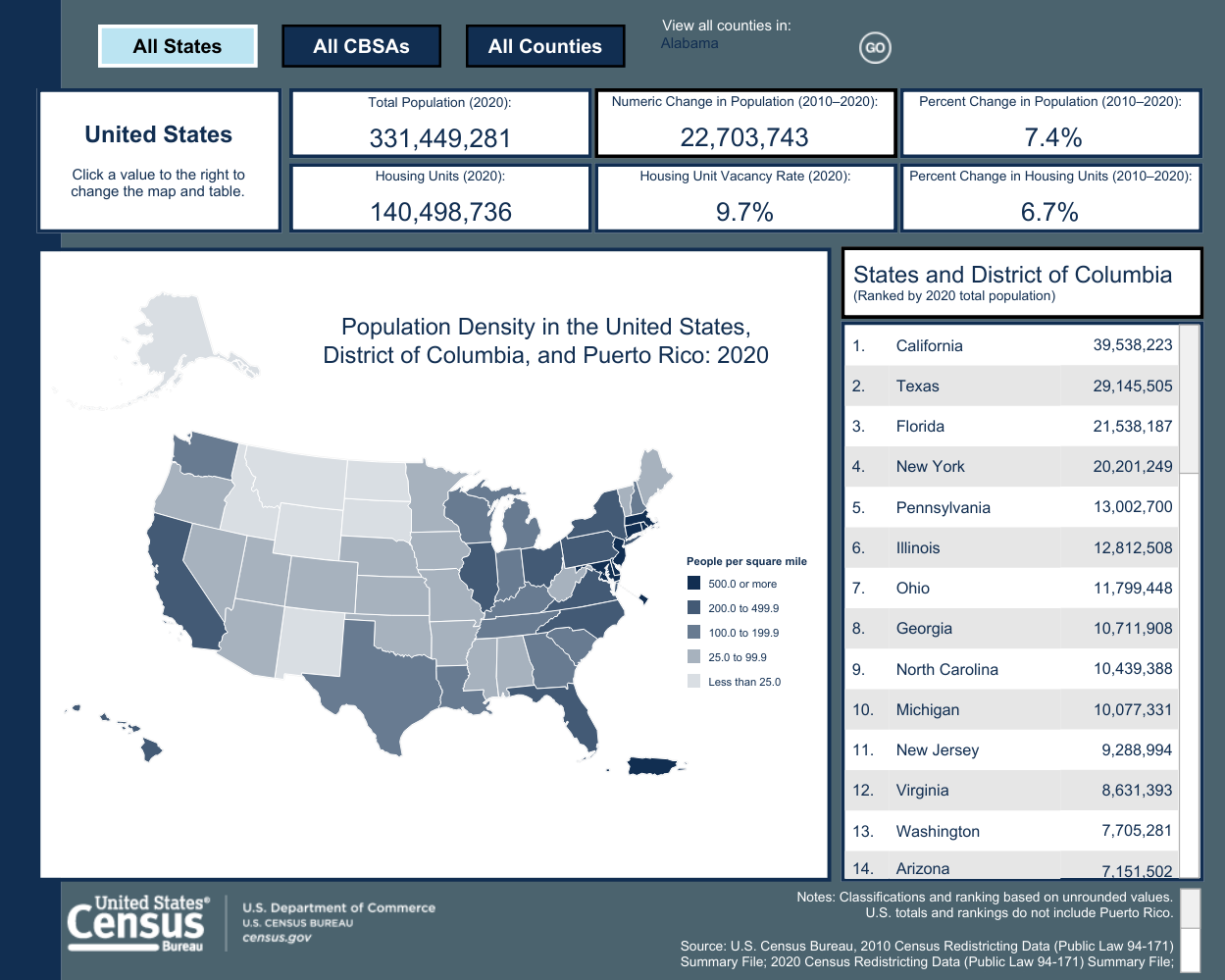 The Census Bureau also offers many additional resources for you to learn and interact with data. For learning, see the Census Academy. For more interactive tools, the data equity tools, data tools and apps, experimental data products, and software offered by the Census Bureau may be useful.
From the front page, you can also view the latest publications, news, and stories. The Census Bureau also has a resource library that contains audio files, blogs, fact sheets, and other resources. Furthermore, you can view the Census Bureau's many surveys and programs, which include the 2020 Census, American Community Survey (ACS), and American Housing Survey (AHS).
For any questions or concerns, please contact us at fscadmin@stevens.edu.