---
Capital IQ platform
S&P Capital IQ is a single source of industry intelligence which harbors a powerful array of financial data, analytics and research. This platform combines deep information of companies, markets and people worldwide with robust tools for analysis, idea generation, visualization and workflow management.
There are three main datasets available on the Capital IQ platform.
Companies- This includes the company information, their financial information. Whether they are public or private, covering broader range of universal stocks. It also has access to investment firms as well as traditional mutual funds, private equity firms.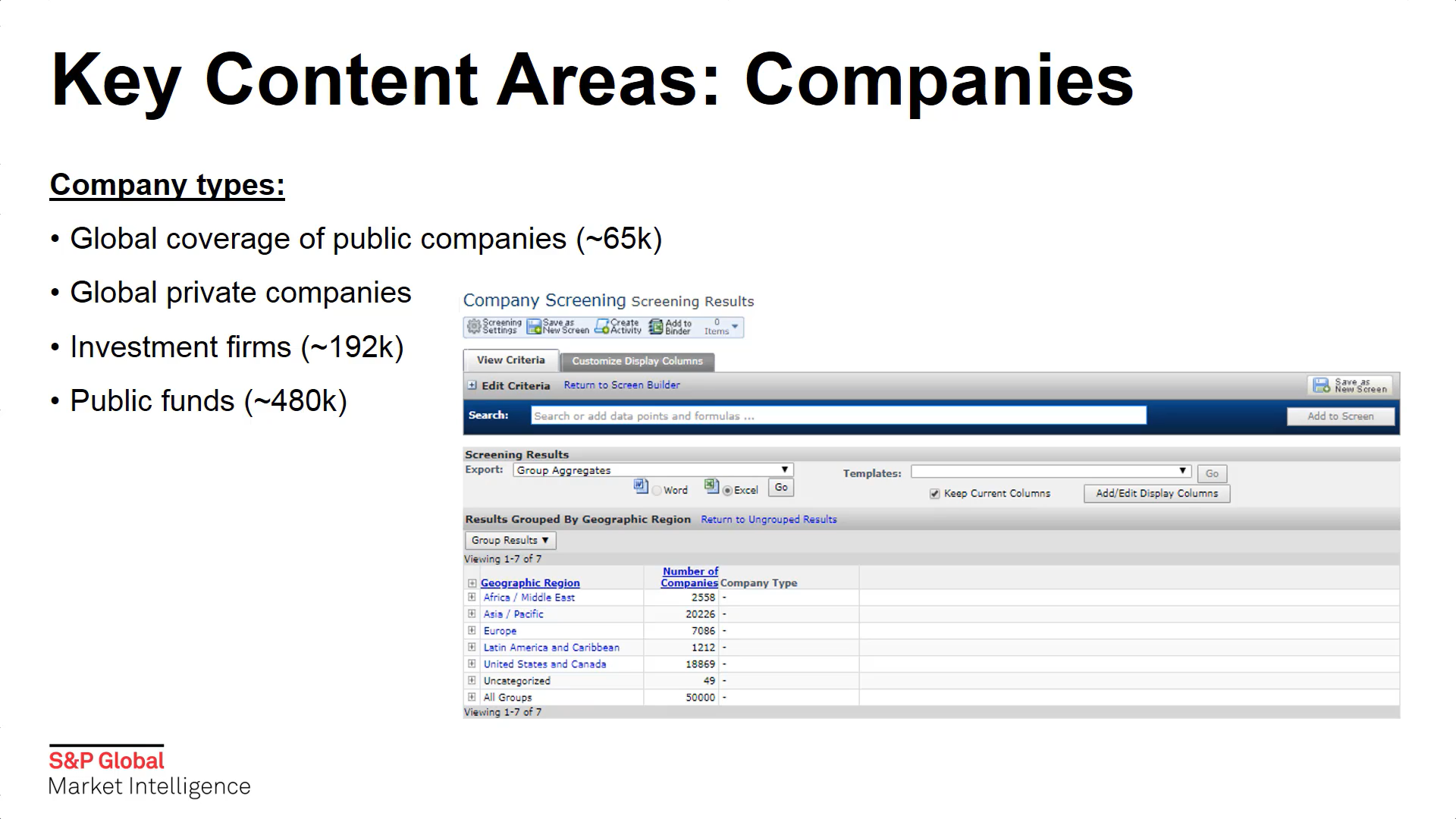 2. People- The second set of data is people is completely distinct. there are millions of finance professionals that are profiled in this platform, they are either board members, executives of companies or finance analyst. Depth of  information regarding distinct individual varies widely depending on availability of information.
3.Transactions- The third dataset is very rich in Capital IQ. It includes mergers and acquisitions, spin offs, IPOs. Each transaction has a unique record, it has its own timeline, information, set of documents attached to it.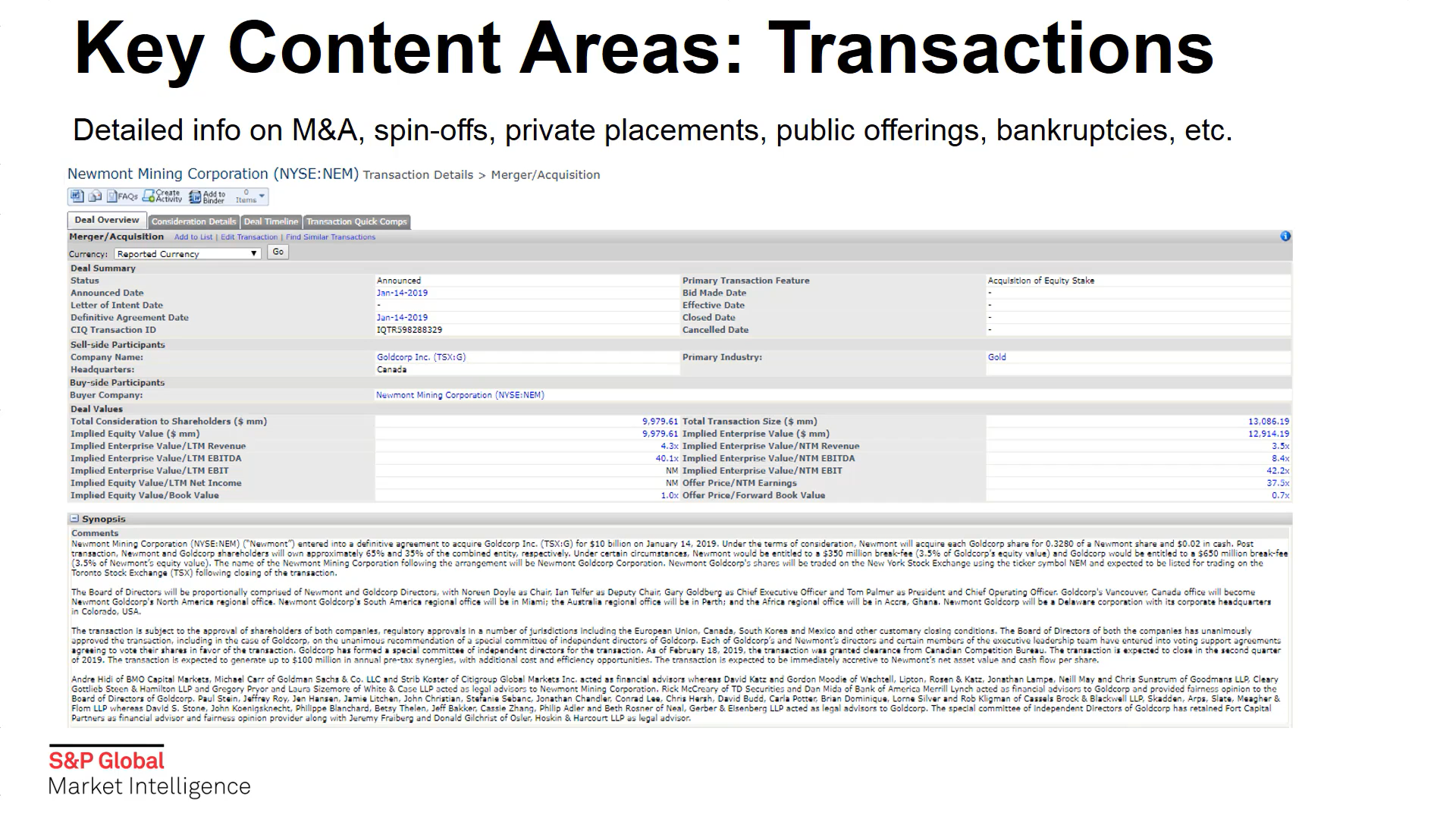 4. Other- In addition to these three main areas Capital IQ also has other datasets to support the primary ones. Macroeconomic data, market and country level data to support the analysis, industry data, geographies, commodities etc.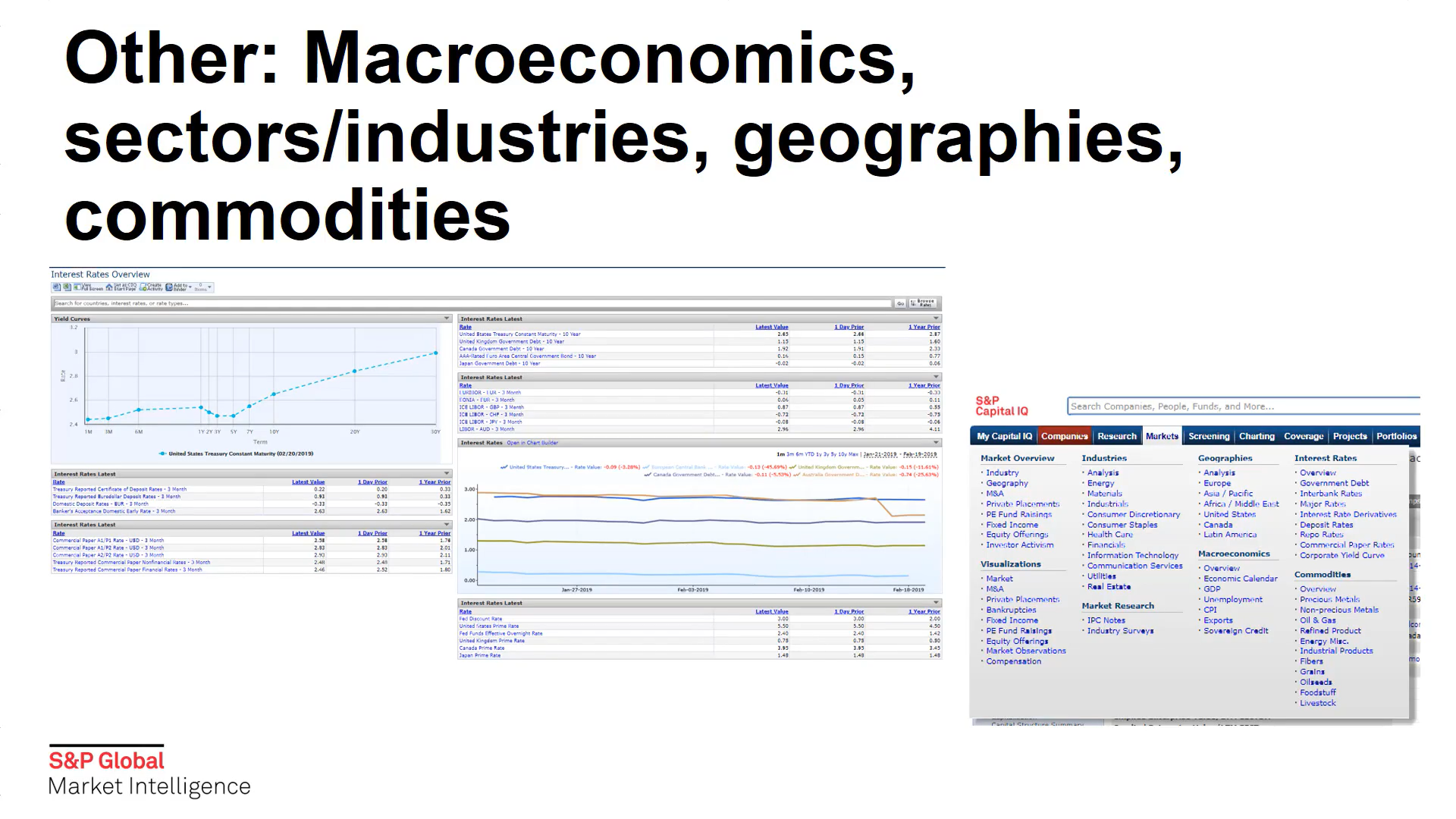 This platform helps to perform the following:
Perform deep company and industry research
Monitor companies and markets
Identify and leverage key relationships
Generate better ideas and targets
Build and maintain models and presentations
The Hanlon Lab offers an opportunity to students to accelerate your coursework beyond theoretical learning by providing access to the S&P Capital IQ platform. Moreover this can help peers in their curriculum with experiential learning and take them on a journey to test their new ideas against real-world scenarios using the same tools as world-class financial professionals.
Accessing Capital IQ
An IP address from Stevens Institute of Technology is required to register accounts and access the S&P Capital IQ Academic Platform. This additional requirement is for protecting the valuable data and user privileges. Computers on wireless or wired campus network are supposed to get Stevens IP addresses.
There are two ways to access Capital IQ
Stevens campus network
VPN (virtual private network)
Faculty/Staff- VPN access is provided to all Faculty and Staff. There is no need to submit a TD Ticket requesting access.
Students - If one is working for a faculty member and needs VPN to access on-campus resources, one must first submit a TD ticket requesting access and your faculty member must update the TD ticket approving your request before access can be granted.
Here is the link to setup the VPN for Windows, Mac OS, Linus, Android/IOS devices.  
💡
Note:
Global Protect VPN will require multi-factor authentication using OKTA. Additional information on how to setup OKTA is available here
1. Access S&P Capital IQ
https://www.capitaliq.com/CIQDotNet/Registration/signup.aspx One can access this link for registering for S&P Capital IQ from within the university's firewall. Once you open that link, Click on "New User" if you are logging in for the first time.

2. Submit and check email
Enter your email address, use an e-mail address having your university's domain, then click "Submit" You will be directed to a page that tells you to check your email to continue setting up your account.

3. Reset password & update personal information
An email will be generated to reset the password. Upon resetting the password student will be asked to update personal information. After this we can proceed with the registering process
4. Self identification
While registering students will be asked to enter new credentials that they previously updated. Enter your new username and password and click on Sign-In.  
You'll be taken to a self-identification page where you enter your information to customize your account.
Capital IQ Training Videos
We are excited to announce the release of a series of comprehensive training videos on Capital IQ, a powerful financial analysis and research platform. Whether you are a seasoned investor or just starting your journey in the world of finance, these videos will equip you with the knowledge and skills to make informed decisions and stay ahead of the curve.
Key Developments: Stay up-to-date with the latest news and trends impacting the companies and industries you follow. Our Key Developments video provides a step-by-step guide on how to access and analyze real-time news, market updates, and regulatory filings.
Company Screening: Discover investment opportunities that align with your investment criteria using Capital IQ's powerful screening tools. Our Company Screening video walks you through the process of creating custom filters, screening for specific financial metrics, and identifying potential investment targets.
Transcripts: Gain deeper insights into the companies you're interested in by analyzing earnings call transcripts, conference call recordings, and more.
CIQ Financials: Dive into detailed financial statements, ratios, and other financial data to evaluate the financial health and performance of companies. The CIQ Financials video provides a comprehensive overview of how to navigate and analyze financial information using Capital IQ's intuitive interface.
To access these training videos, simply click on the link below. You will be prompted to create an account or log in via your Gmail, Microsoft email, Apple ID, or LinkedIn.
---
"Students can learn how you to apply data and tools to their classroom needs by following S&P Capital's tailored tutorial videos."
---
For any questions or concerns, please contact us at fscadmin@stevens.edu.