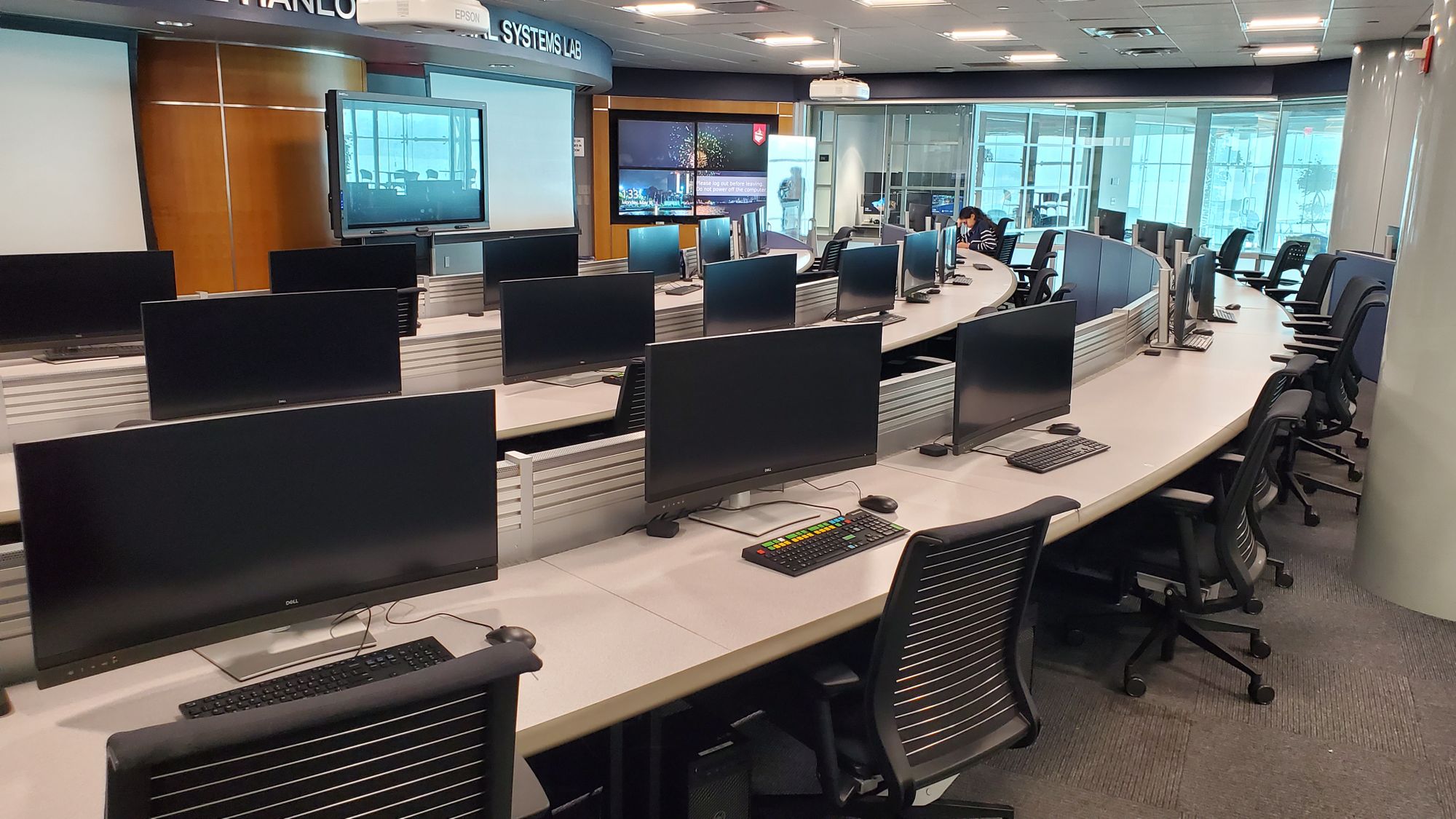 ---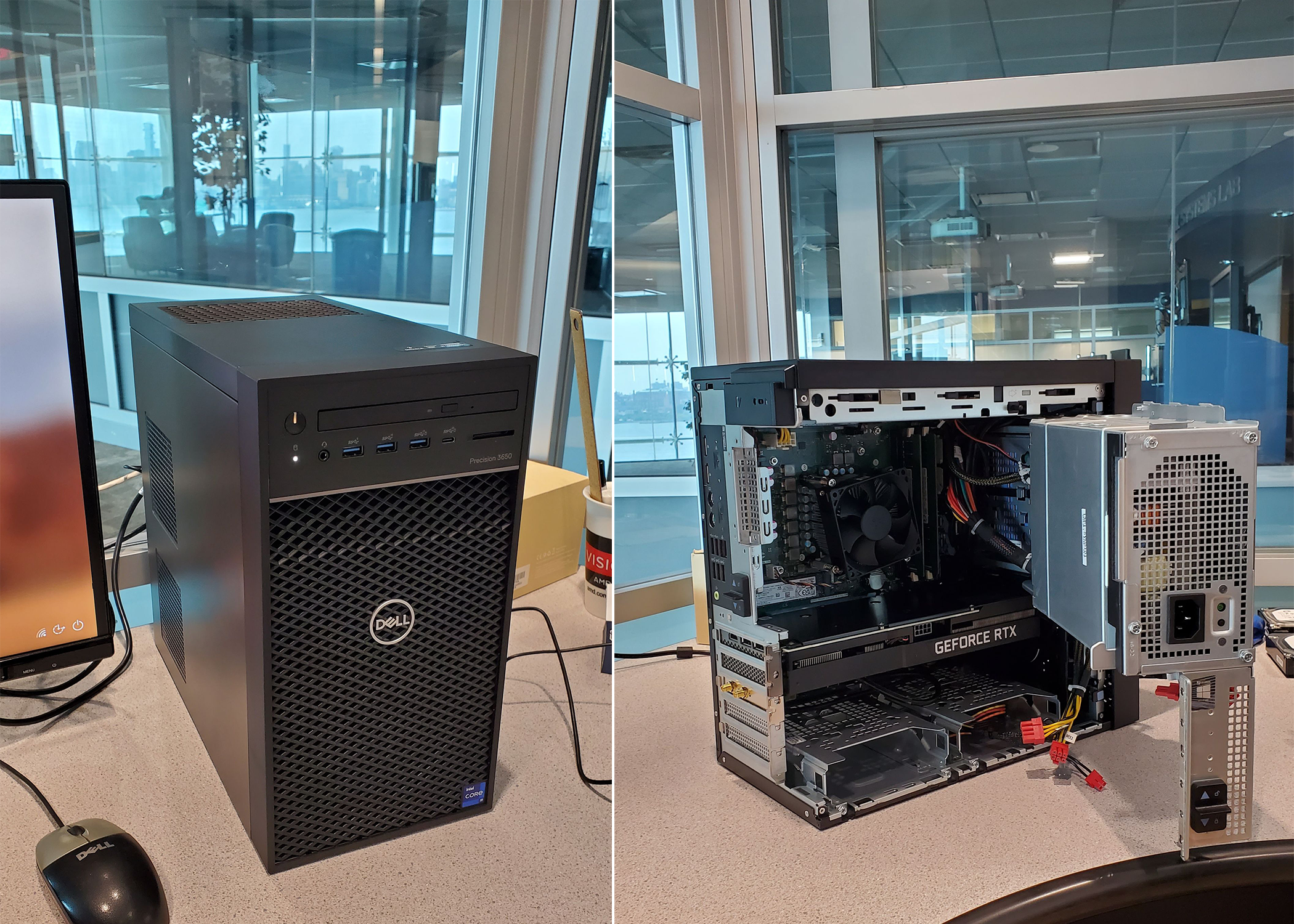 ---
The Hanlon Lab is upgrading its workstations with top-of-the-line CPU, GPU and 34 inch curved  monitors. These new workstations are a great addition to the computing capacity of the Hanlon Lab, especially for students. These machines come with Intel i9-11900 CPU and nVidia GeForce RTX 3070 GPU. This configuration is perfect for developing machine learning projects. Due to the current supply chain delay, this is a developer's dream—not many researchers have access to 30 of these machines in one room. The computers have already been deployed in the lab, and the monitors will be available in the Spring 2022 semester. For more information, please email us at fscadmin@stevens.edu.
Here are the important specs of the new workstations:
11th Generation Intel Core i9-11900, 16 MB Cache, 8 Core, 2.5 GHz to 5.2 GHz
Precision 3650 Tower with 1000W up to 90% efficient (80 Plus Gold) PSU
Advanced Front I/O, with SD card reader
64GB, 2x32GB, DDR4 UDIMM non-ECC memory
nVidia GeForce RTX 3070, 8GB, 3DP, HDMI
1TB PCIe NVMe Class 40 M.2 SSD
2TB 7200rpm SATA 3.5" HDD
Benchmark of RTX3070
The nVidia RTX3070 was benchmarked on the CIFAR-10 dataset which contained 60,000 RGB images with a resolution of 32x32. A deep convolutional neural network was trained on RTX3070 GPU and on Intel i9-11900 CPU. A graph is plotted below which shows the comparison between GPU and CPU with number of epochs and time it takes.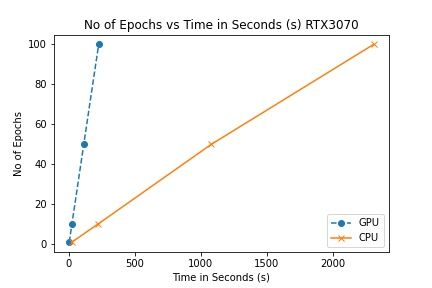 ---
Great Stories from nVidia CEO about How Gaming GPUs Builds Time Machines for Researchers