What is Morningstar Direct?
Morningstar Direct is a financial data and investment analysis platform offered by Morningstar, Inc., a leading provider of investment research and data. Morningstar Direct enables access to comprehensive financial data, conducts in-depth investment research, performs portfolio analysis, and generates reports. The platform provides a wide range of tools and features to assist professionals in making informed investment decisions and managing portfolios.
Users of Morningstar Direct can access various types of data, including historical pricing and performance data, financial statements, holdings information, ratings and analysis of investment products, and more. The platform also offers advanced analytics, customizable reporting capabilities, and collaboration tools to support investment professionals in their day-to-day activities.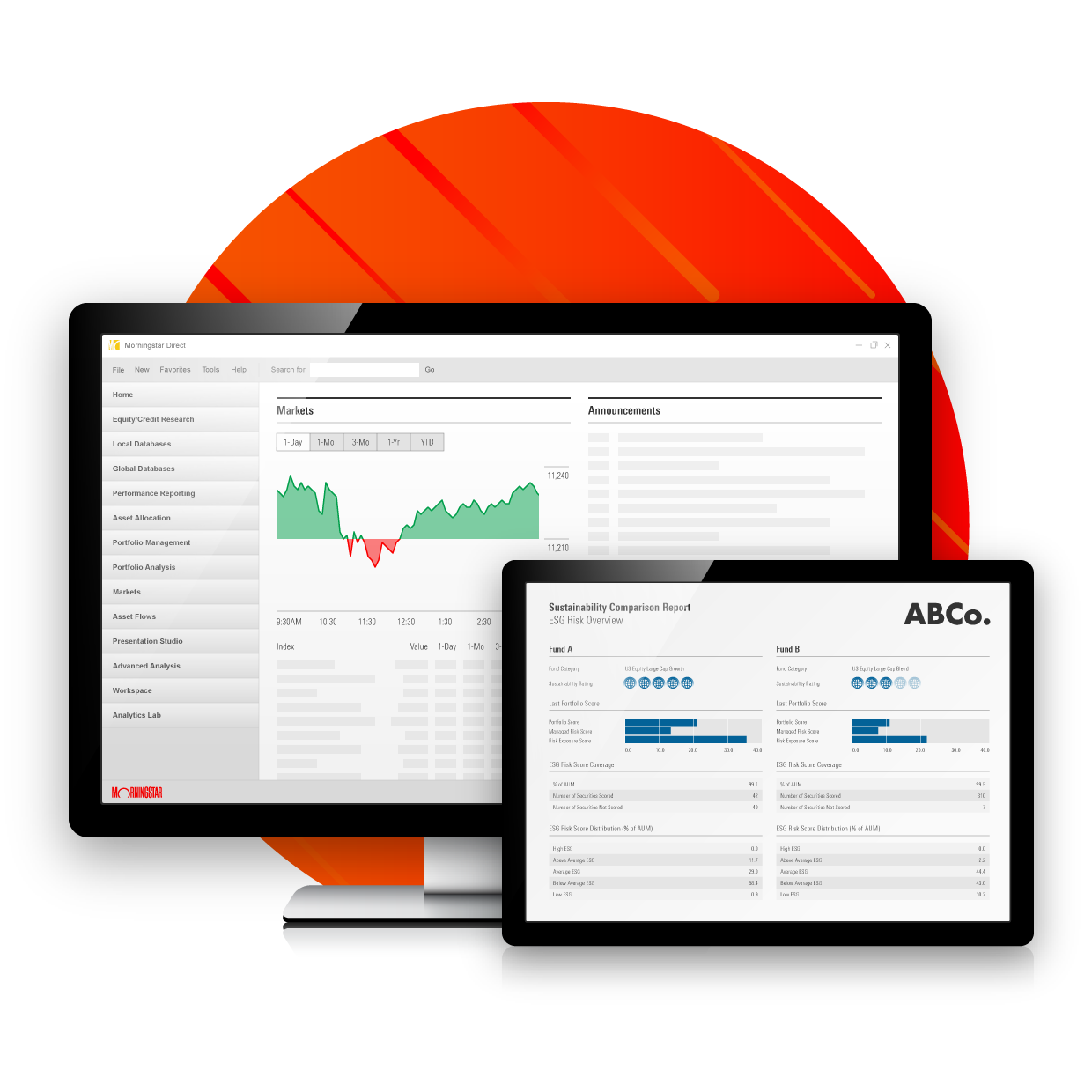 Using Morningstar Direct
Hanlon lab is equipped with the Morningstar license which enables access to its different features and data. The application is used by students as part of the course  QF427/ 428 Investment Practicum
To understand how to use Morningstar Direct and its full capabilities, upon signing in to Morningstar Direct, students can go to a section named "Learning Center", which is available in the menu located in the top left corner. This tab further gives two options. The first option is "Online Training", which is beneficial to understand how Morningstar Direct works. The other section which is "New Enhancements" is useful for students to keep them up to date on latest changes or features released by Morningstar.
To get more information visit the Morningstar Direct website
Morningstar Direct is a powerful financial platform that provides tools required for informed investment decisions. Leveraging its intuitive interface and extensive features can help in gaining valuable insights and optimize portfolios.
Explore various functionalities of Morningstar Direct, and unlock its full potential to enhance the research analysis capabilities.