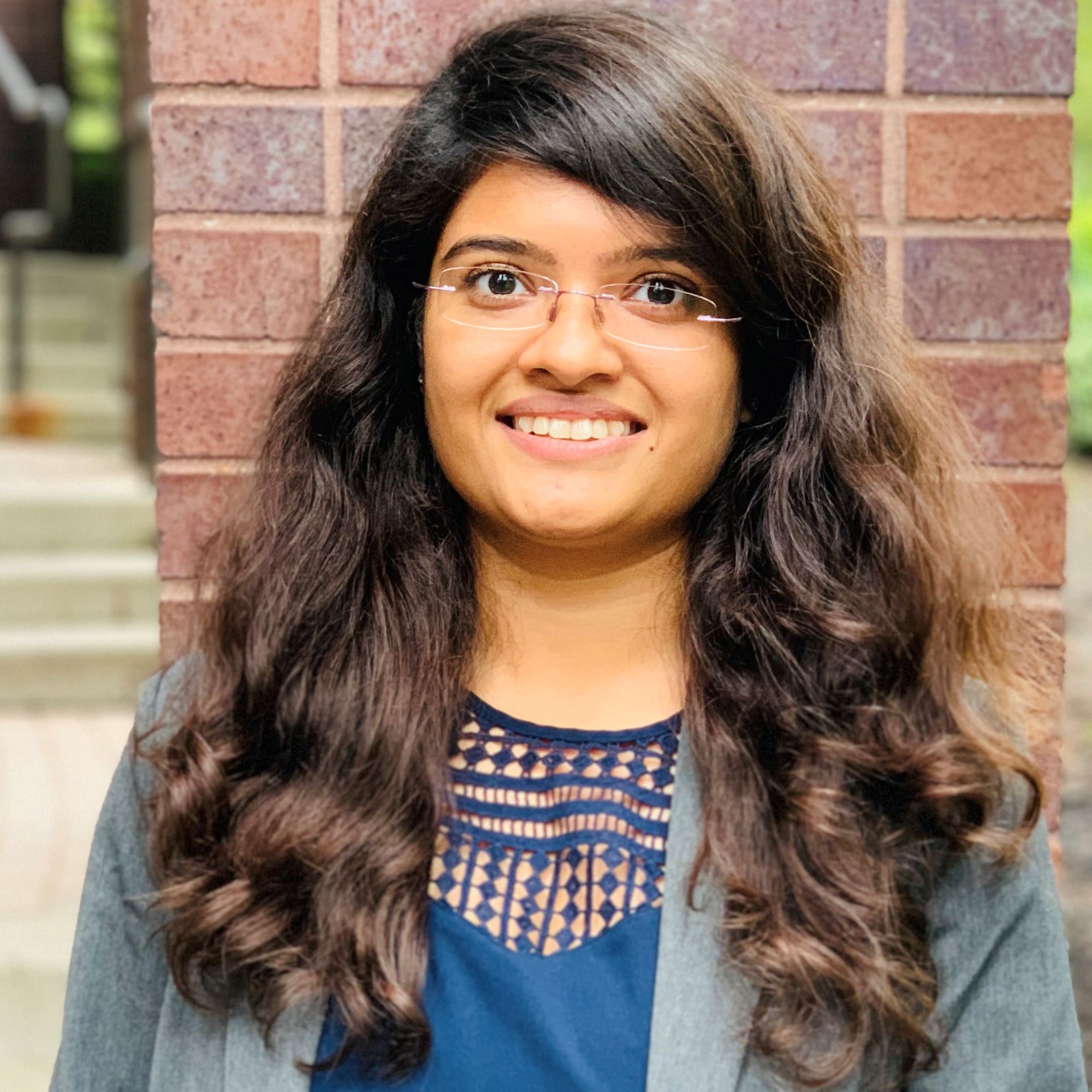 Influenced by her cousin who was the first in her family to pursue higher education, alumna Tulsi Patel graduated in December 2019 with a master's degree in Computer Science from Stevens Institute of Technology. During her time at Stevens, she worked with Hanlon Lab as a web developer building the new website. Tulsi also volunteered at the lab during the summer.
Working at Hanlon Lab gave Tulsi a hands-on experience of a content management system. She learned how to develop a website – from designing to infrastructure navigation. It taught her to always be open to learn new things moving forward in life and never be afraid of something you do not know.
In only a couple of months after graduating, Tulsi was able to land a full-time job as a Software Engineer at Tata Consultancy Services. Currently, she is working on one of the projects with the life science business unit that offers enterprise application services. Her day-to-day work includes working with functional modules of SAP that are related to business warehouse and business intelligence; and monitoring lot of process chains, business processes and data modeling.
As a student at Stevens, Tulsi took most of the elective courses in areas related to data, web and marketing analytics. She believes that the practical knowledge she obtained from courses like web development, web analytics and marketing analytics, helped her transition from academics to the industry and the workforce. This helped her land a job that she was always interested in.
At her job, the whole technology and the software is new for Tulsi and she is learning it from scratch. What makes this learning part very interesting is that she is meeting a lot of new people and learning about how big multinational companies run successful businesses. In the process, apart from the technical knowledge, she is also getting an opportunity to learn the workings of a business.