Researchers
Zhuohao Hu, M.S. in Financial Engineering, Graduated December 2019
Zikun Chen, M.S. in Financial Engineering, Graduated December 2019
Advisor:
Dr. Steve Yang
Abstract
Market manipulation distorts the fair pricing of securities by creating artificial prices, and accordingly it significantly lowers individuals' market participation. In this project, a java-based software called Anylogic has been introduced to simulate an agent-based model of the stock market. It helps market regulators to summarize patterns of market manipulation and provides guidance for future market manipulation investigation.
Keywords: market microstructure, agent-based model, spoofing strategy
Sample Result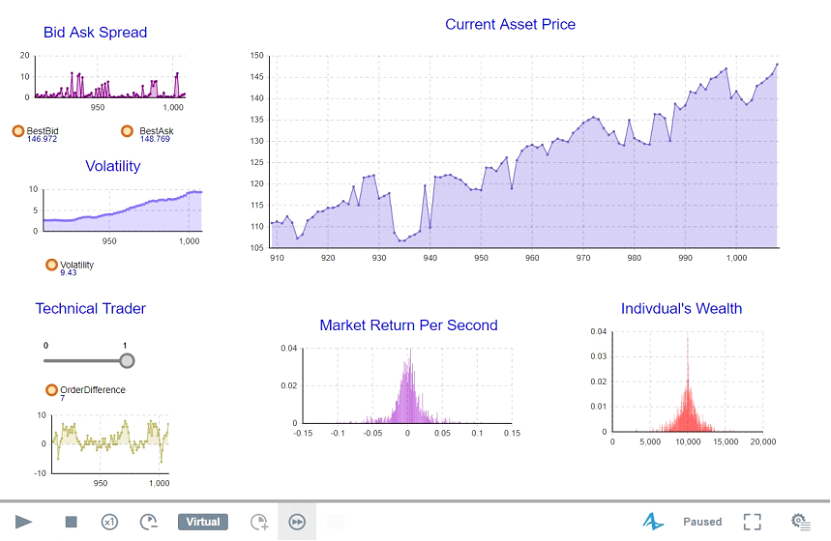 Conclusion
The results show that spoofing traders profit a lot from the market by sending huge amount of fake orders to manipulate order difference. In the meanwhile, the volatility of the market also increases significantly and indicates a rising in market risk. In conclusion, all spoofing strategies are illegal, and those traders must be banned.